Conference on Combinatorics, Computing, Group Theory, and Applications 2022
7/2/22-6/30/23
PI: Daniiela Nikolova
Funding Agency: National Science Foundation
Amount awareded: $49,138.00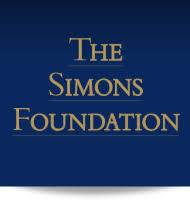 Simons Foundation - Probabilistic and  
  External  Problems of Real and Complex
  Polynomials
  9/1/20-8/31/22
  P.I:  Erik Lundberg
  Funding Agency:  The Simons Foundation
  Amount Awareded:  $16,800.00
51st & 52nd Southeastern International Conference on Combinatorics, Graph Theory and Computing
2/10/20-2/9/21
Co-Director: Fredrick Hoffman
Funding Agency: NSF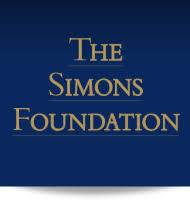 A Degeneration Problem Invariant Subspaces 
9/1/12 - 8/31/18 
PI: Marcus Schmidmeier 
Funding Agency: Simons Foundation
Amount Awarded: $35,000 
50th Southeastern International Conference on Combinatorics, Graph Theory and Computing
2/20/18 - 2/27/19
PI: Frederick Hoffman and Stephen Locke
Funding Agency: National Security Agency
Amount Awarded: $23,994
Ford, Timothy, J., Separable Algebras, Graduate Studies in Mathematics, vol. 183, 
The American Mathematical Society, Providence, R.I. 2017.
Klingler, Lee, Levy, Lawrence S., Representation Type of Commutative Noetherian Rings III: Global Wildness and Tameness. Memoirs of the American Mathematical Society, American Mathematical Society, Number 832, Vol. 176, July 2005.
Dimitry Khavinson and Erik Lundberg:  Linear Holomorphic Partial Differential Equations and Classical Potential Theory.Mathematical Surveys and Monographs Volume: 232; 2018. American Mathematical Society.
M. Burmester, G. Tsudik, S.S. Magliveras, and I. Ilic (eds.): Information Security,  13th International Conference, ISC 2010, Springer, Lecture Notes in Computer Science, vol. 6531, 2011.
Fan Chung, Ron Graham, Frederick Hoffman, Leslie Hogben, Ronald C. Mullin, and Douglas B. West, (editors), 50   Years of Combinatorics, Graph Theory, and Computing, CRC Press, Boca Raton, 2020.